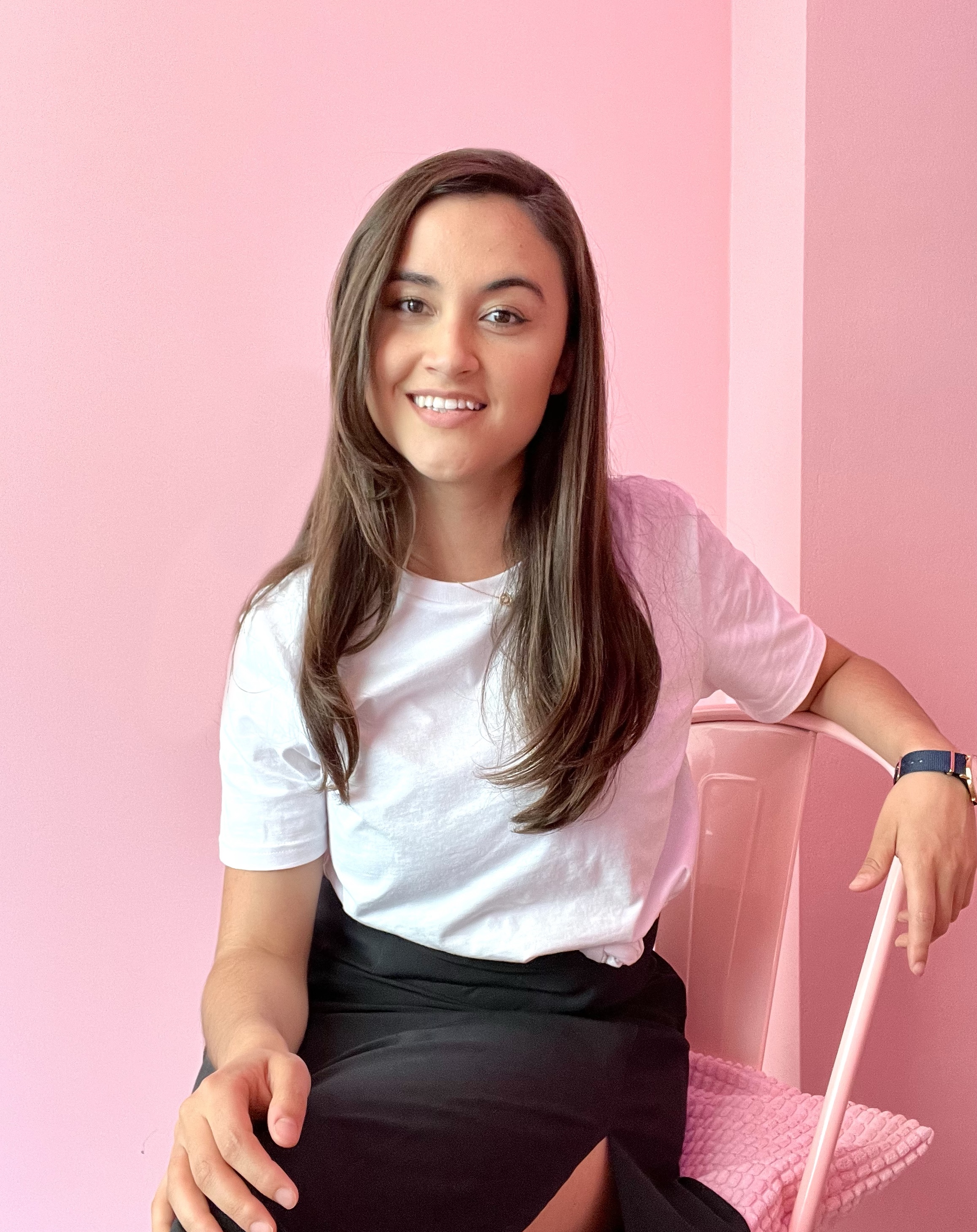 Scouting.org
BSA Website and Sign up Portal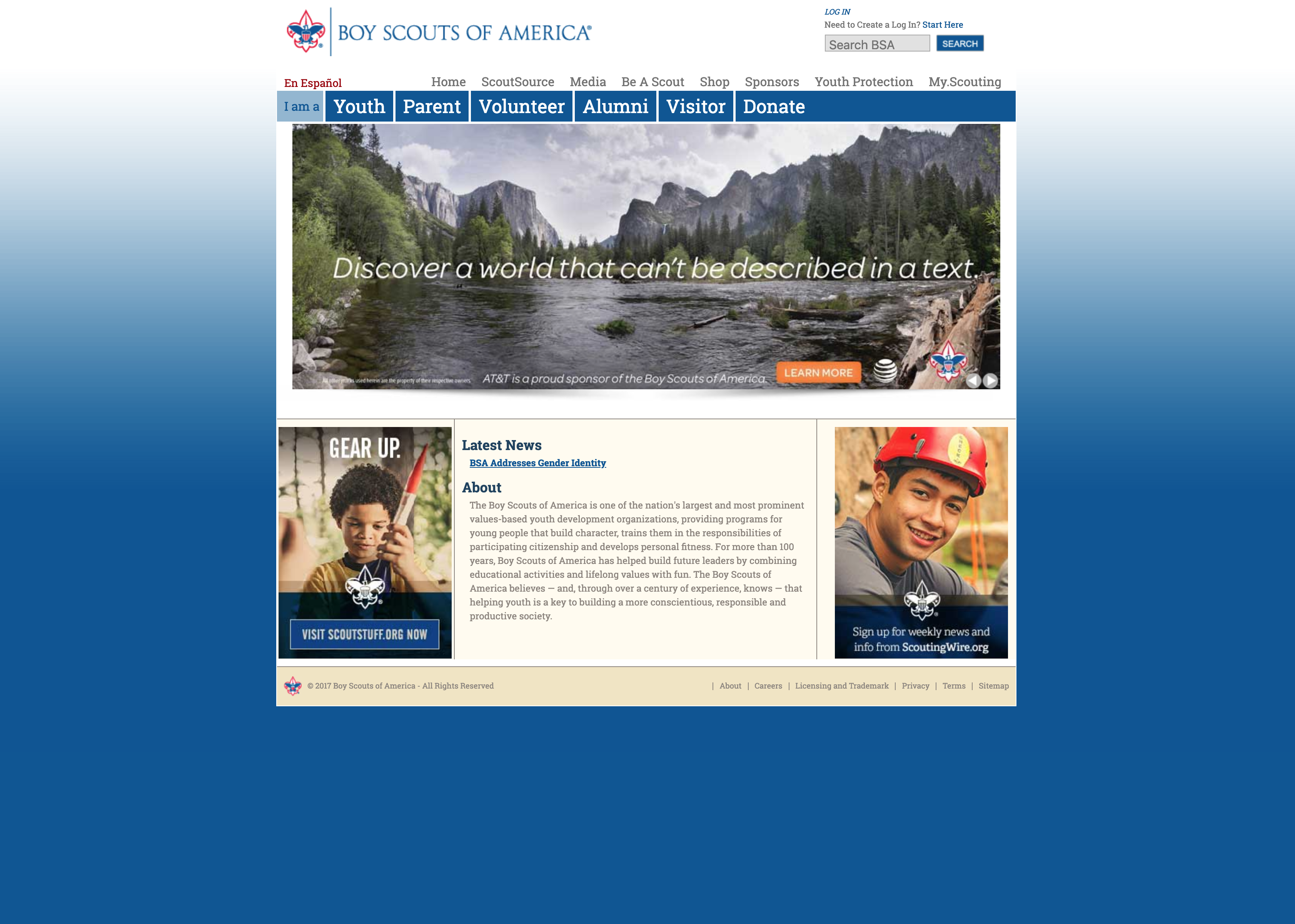 Scouting.org Website
The Boy Scouts of America is the largest scouting organization and one of the largest youth organizations in the United States, with about 2.3 million youth participants and about one million adult volunteers.

Scouting.org is BSA's official site. Here you can find all the information about programs, training, resources and other important information. Additionally, you can apply to join Scouting through Beascout.scouting.org, a subdomain of scouting, where you can submit your online application and pay your registration fees.
This site is a major repository of information with more than 2000 individual pages.
The site up until 2017 was hosted and maintained by Sitecore, a CMS platform to manage all the pages on this website.
It was a challenge for users to find the desired information
on this site.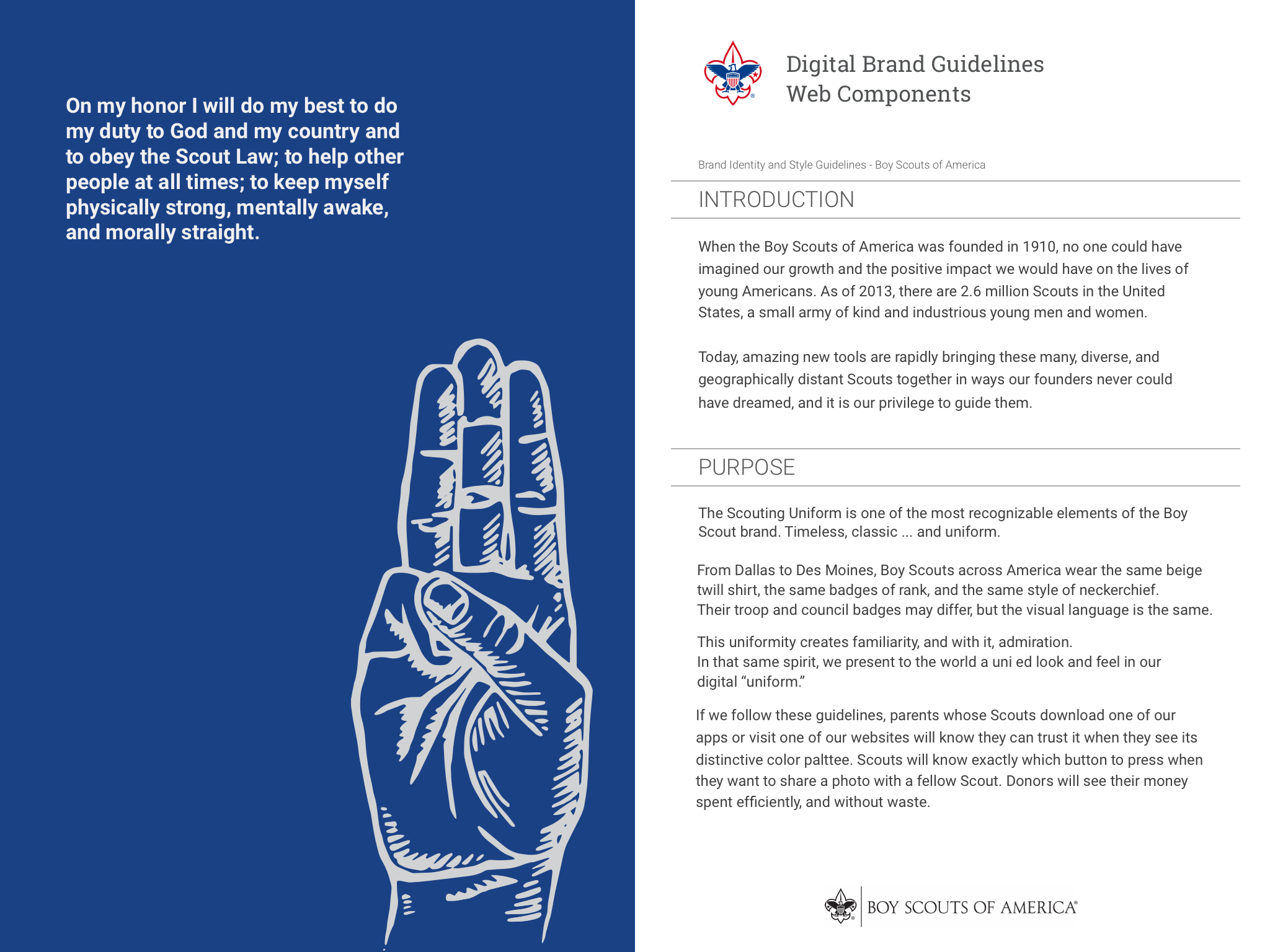 The Project
The objective was to refresh Scouting.org to provide a better service to all Scouting Members and Visitors and to provide relevant and introductory information, as well as offer a clear and findable Search functionality to make all documents accessible and easy to find.
Where to start:
We needed to understand who our users were and what they expected to find on this site
Define what the main purpose of the site was
What search terms people look for more often and give them easy access links
Provide an introduction to the organization and the programs offered.
Propose a new site architecture that aligns with customer needs and expectations rather than existing information.
Define what the business goals are through web and what our digital focus is.
Simplify the online registration form
And in general... make it great!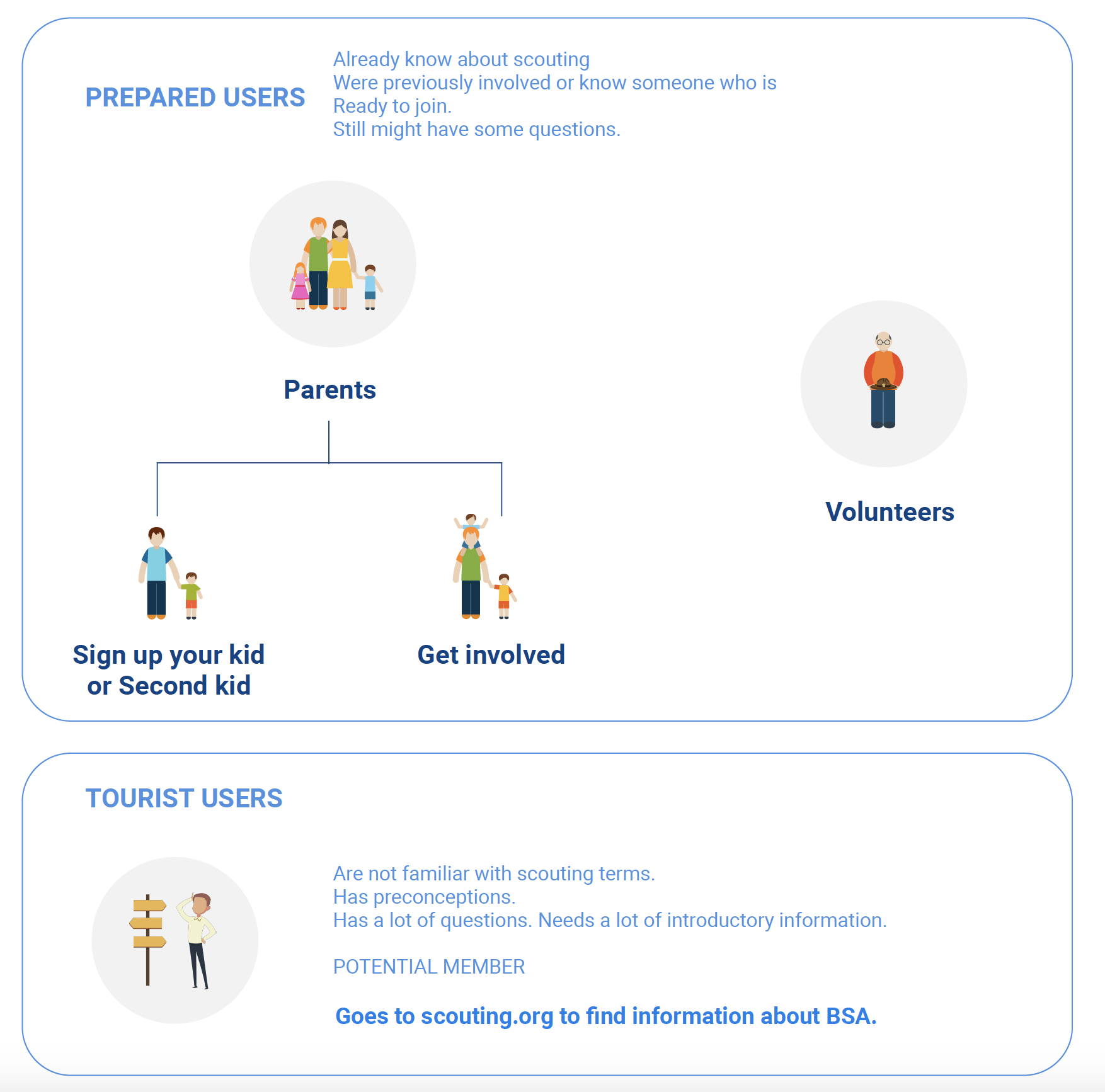 High-Level Market Segmentation
(aka. Proto Personas)
We defined user needs based on two Need States:
1. Prepared users: have enough information and are ready to join
2. Tourist user: are just looking
Based on this foundation we defined two different user paths to meet these needs.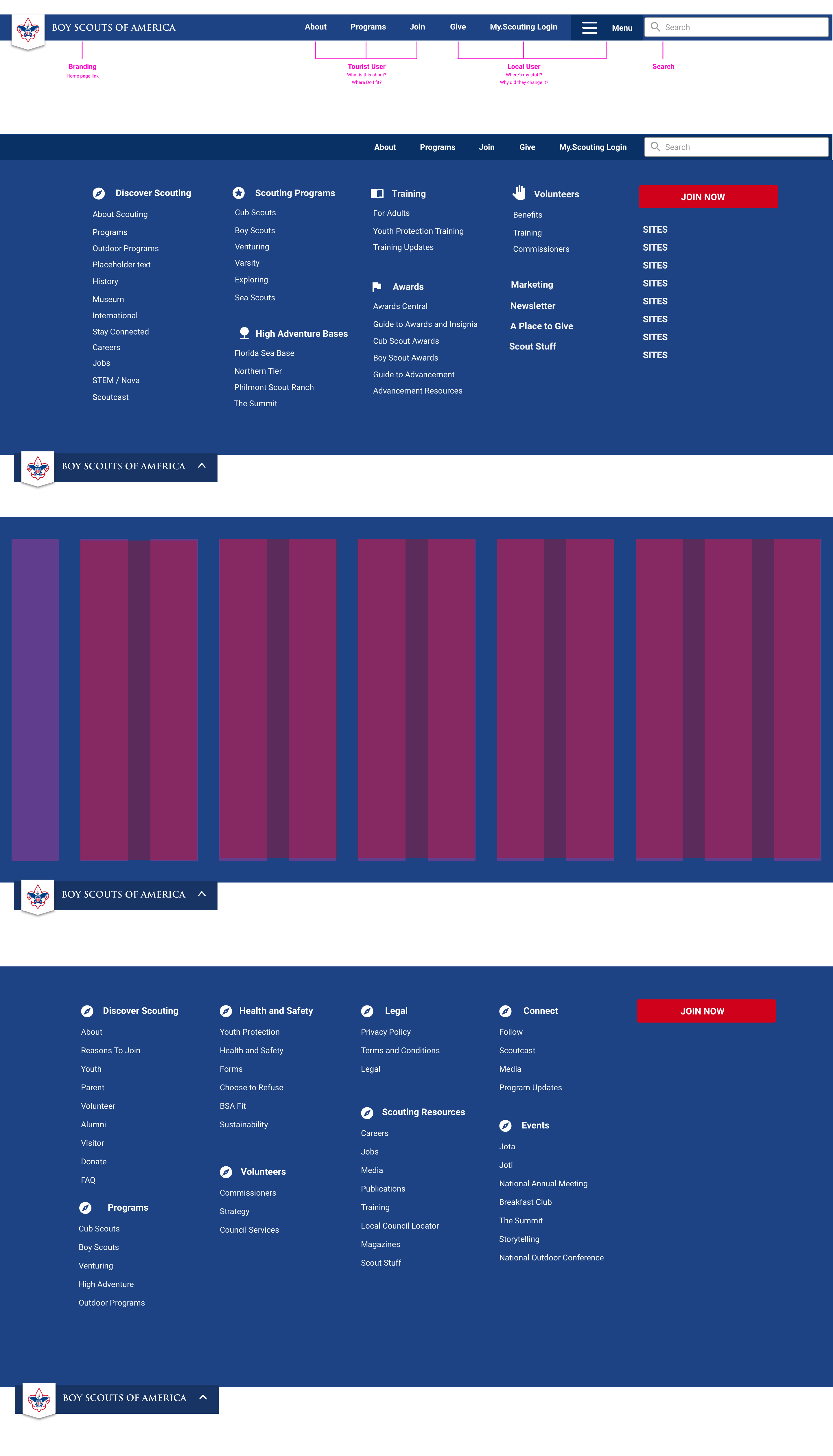 Site Re-architecture
We performed a complete site crawl and information mapping exercise through which we were able to identify the most visited pages and most searched terms.
After that, we clustered pages and items into more identifiable buckets. We then came up with an appropriate component to store all pages so that they wouldn't get in the way of a Tourist User, which we defined as the main visitor of the site.
The Megamenu was a strategic component to contain all parent sites that Local Scouts (this is the term we used to describe current Scout members and other users familiar with the BSA programs and objectives)
Current Registration Site Site Pain Points
1. No feedback from the system
2. Too many options make it confusing.
3. Pin information is outdated.
4. There's no user task guidance.
5. Irrelevant and redundant information.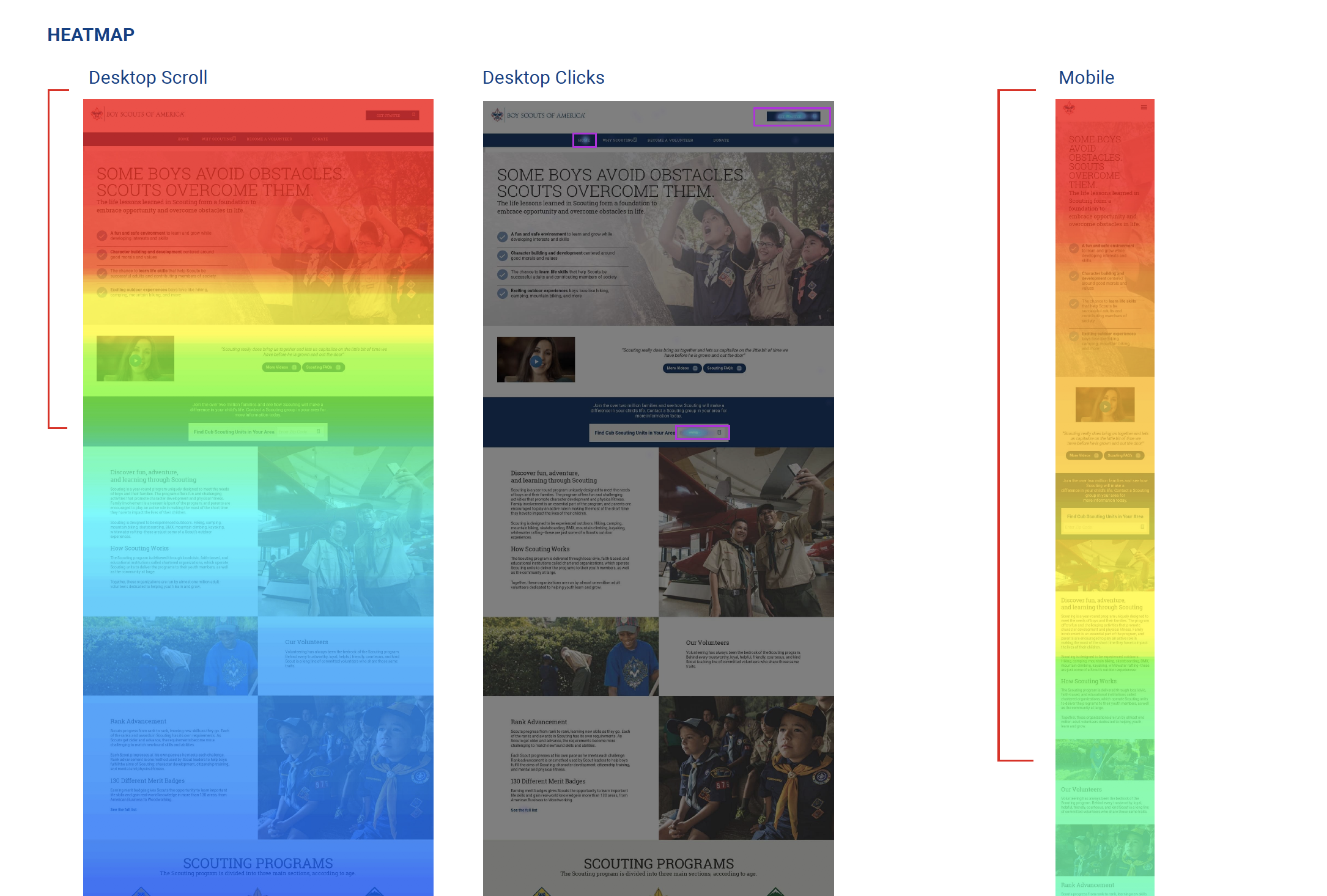 Heatmap Analysis
We used heatmaps to craft some of the guiding hypotheses for this project.
Hypotheses:
-By providing better information and a better navigation, we will encourage tourist users as well as local users to read about the different programs BSA offers.
-By anticipating the user needs, we will be able to offer them relevant options in less time.
-Local users are interested in Scouting, therefore they will spend more time on the site, than Tourist Users.
Current site analysis and ideation.

We performed multiple evaluation exercises to identify areas of opportunity and define the problem the site had, before starting any design phases.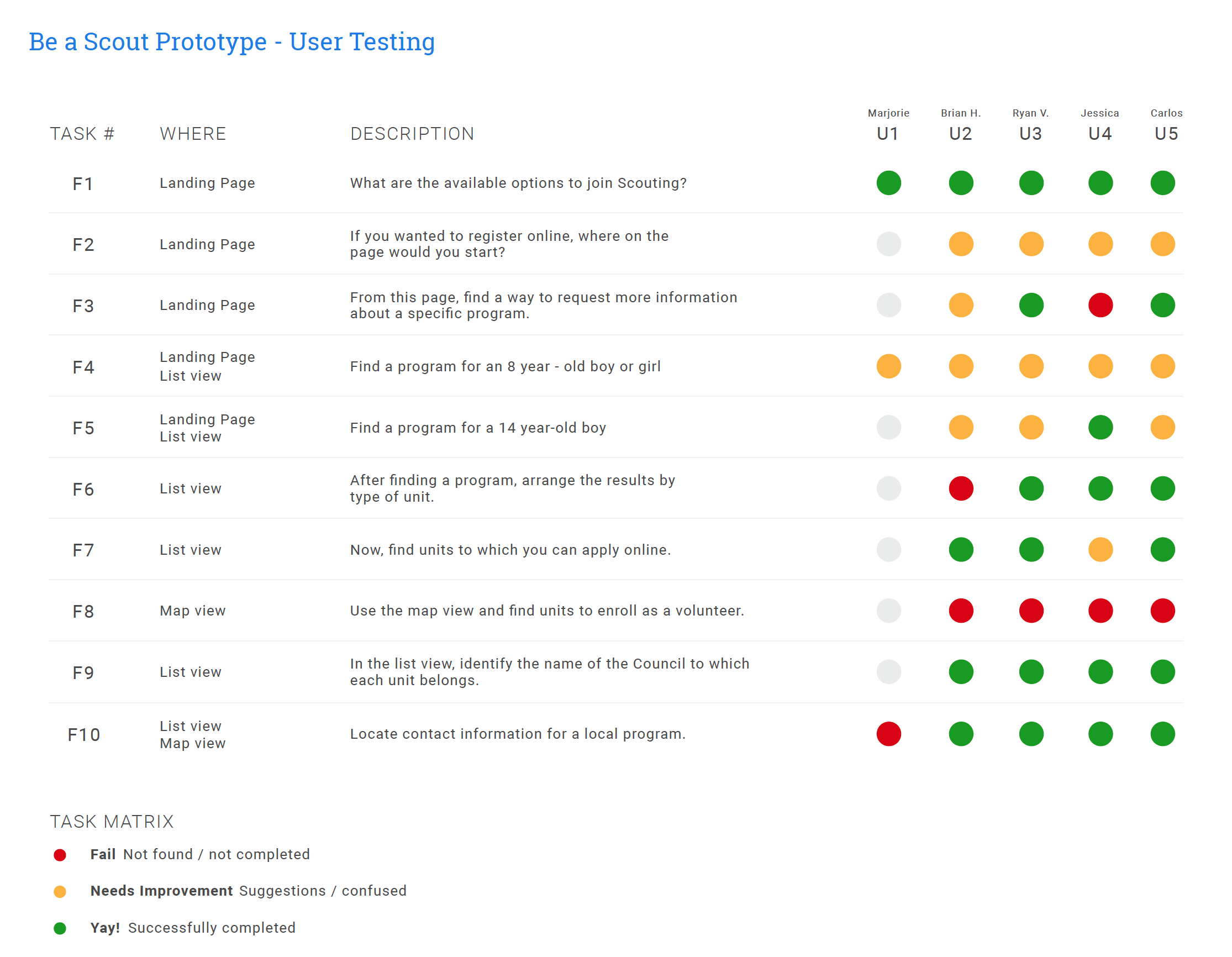 Task Success Matrix
We defined a Task Succes Testing with 10 tasks for users to complete. These tasks were related to Program Understanding, Searching, Sorting and Registering for a program and we compared these results to the control (old site).
The representative sample size was based on our daily user base.
Based on the result of the 10 Test Cases, we decided to launch the redesigned site.

2
UX Designers on the team